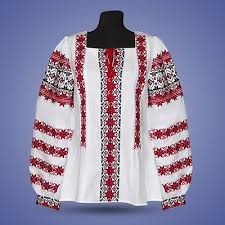 Ukrainian Canadian Congress in BC is organizing an International Vyshyvanka (Embroidered Shirt) Day. We would like to invite you to join us in our celebration to enjoy traditional Ukrainian folk music, Ukrainian cuisine and many more fun activities.
This day is a wonderful opportunity for everyone to wear a "vyshyvanka" (embroidered shirt) to show their pride in our culture and heritage.
Where: Community Hall at Holy Trinity Ukrainian Orthodox Cathedral, 154 East 10th Ave, Vancouver.
When:  Saturday, May 20th, 2:00 pm – 5:00 pm