Saturday Lunch Time Movie resuming this Saturday, Sept. 26th at 11:30 at Ivan Franko.   Bring a lunch or snack to enjoy while watching the movie.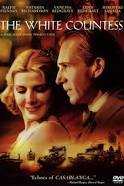 The movie being shown this Saturday is the 2005 blockbuster called – The White Countess string Ralph Fiennes, Natasha Richardson, and Vanessa Redgrave.  The story is set in the 1930s Shanghai, where a blind American diplomat develops a curious relationship with a young Russian refugee who works odd and sometimes illicit jobs to support members of her dead husband's aristocratic family.
Book Club is resuming this Tuesday, Sept. 29th at 7:00 pm at Ivan Franko.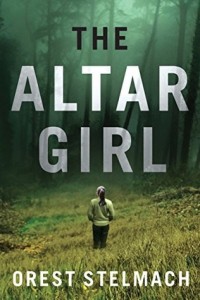 The book being discussed is called The Altar Girl by Orest Stelmach.
"The daughter of uncompromising Ukrainian immigrants, Nadia was raised to respect guts, grit, and tradition. When the events around the seemingly accidental death of her estranged godfather don't add up, Nadia is determined to discover the truth—even if she attracts the attention of dangerous men intent on finding out what she knows through any means possible.Her investigation leads her to her hometown and to the people least likely to welcome her back: her family.
In this thrilling prequel to the Nadia Tesla series, Nadia must try to solve the mystery surrounding her godfather's death—and his life. The answers to her questions are buried with the secrets of her youth and in post-World War II refugee camps. What Nadia learns will change her life forever."