---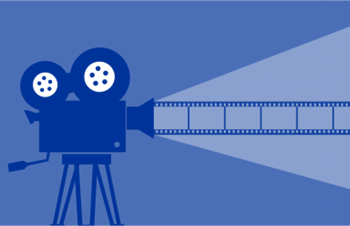 Members and friends are invited to take a break during Saturday activities to watch films that are entertaining and informative. Movies are shown in the mezzanine on the last Saturday of the month and start at 11:15 am.
As always, you are welcome to bring a bagged lunch to munch on during the movie. If you like to bring a treat to share – that is fun as well – but certainly not expected.
For further information contact Theresa@ books@ivanfranko.ca
Fall 2021
By popular demand, we are continuing our "Classics" theme. In September and October, we watched parts one and two of The Mayor of Casterbridge, based on the novel written by Thomas Hardy.  Our next movie is Persuasion – a 1995 period drama film based on Jane Austen's 1817 novel of the same name.
For information about our Library, Book, and Movie Clubs, contact Theresa at books@ivanfranko.ca or call our Society at 604-274-4119 to leave a message.
---
SOME PAST TITLES FROM OUR SATURDAY MOVIES
Russian Ark
A 2002 experimental historical drama film which was filmed entirely in the Winter Palace of the Russian State Hermitage Museum on 23 December 2001 using a single 96-minute Steadicam sequence and over 2000 actors. An unnamed narrator wanders through the Winter Palace in Saint Petersburg. The narrator implies that he died in some horrible accident and is a ghost drifting through the palace. In each room, he encounters various real and fictional people from various periods in the city's 300-year history.
Battle for Sevastopol
On 22 June 1941 the German war Axis launches 'Operation Barbarossa', with four million troops invading the Soviet Union. By the late autumn Sevastopol, a strategic port in the Crimea on the Black Sea, was still standing defiant. A young Ukrainian recruit, exhibiting impressive skill and prowess with a rifle, proves her immense value to the Red Army as a crack sniper, notching up 309 lulls as a testament to her marksmanship, making her the number 1 female sniper of WWII, beating the tallies of many of her male compatriots. 'Battle for Sevastopol' is the thrilling true story of individual courage and prowess during a prolonged and tempestuous siege against a mighty oppressor less than two years into the Second World War.
 War and Peace
based on the book by Leo Tolstoy. This is a six hour mini series which we divided into 3 consecutive Saturday sessions in February 2017. An epic showing and well attended!
Dr. Zhivago
Part 1 and 2 of the 2002 British version of Dr. Zhivago starring Hans Matheson, Keira Knightley and Sam Neill. The teleplay by Andrew Davies is based on the 1957 novel of the same title by Boris Pasternak. It will be interesting to compare this version of the book with the 1965 Omar Sharif and Julie Christie production.
East/West
Starring Sandrine Bonnaire, Oleg Menchikov, Catherine Deneuve, and Serguie Bodrov Jr – a turbulent romance set against the political backdrop of post World War II Russia.