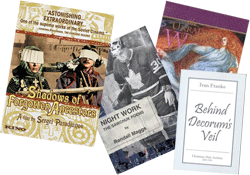 PLEASE NOTE THAT DUE TO COVID-19 RESTRICTIONS, THE LIBRARY AND LUNCH TIME MOVIES ARE ON HOLD UNTIL FURTHER NOTICE.
Our highly successful Ivan Franko Book Club meets four (4) times a year. Through our readings we have met unforgettable characters, shared incredible experiences and have traveled extensively in time and space. New members are welcome!
Our selections reflect a variety of genres: mystery, thriller, humorous and historical novels; memoirs; classic Ukrainian literature in translation; poetry, a play and movies. Some of the books reduced us to puddles of laughter, while others brought upon a stillness born of empathy and reflection. We did not always agree with each other's interpretations or evaluations of the books, but we certainly enjoyed the spirited discussions and learned a lot about what it means to be Ukrainian.
Once Covid-19 restrictions are lifted, our library will continue to open on Saturdays from 11am to 2pm – except for the last Saturday of the month when we host Lunch Time Movies.
For information about joining the Book Club or if you have any questions, particular interests or requests, contact us at The Ukrainian Centre at 604-274-4119 or by email at books@ivanfranko.ca
---
Featured Books/Films and Library Acquisitions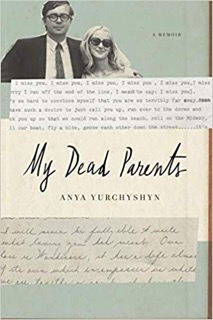 My Dead Parents by Anya Yurchyshyn, was named one of Esquire's "Best Nonfiction Books of 2018"
"My Dead Parents is a gripping, novelistic page-turner about a couple whose love collapsed into grief and pain, and the daughter who, while sorting through the mess they left behind, found something wholly unexpected. We all wish we could understand who our parents were before we existed, especially if their lives or deaths were shrouded in mystery. In this remarkable, unflinching work of art, Anya Yurchyshyn comes closer than anyone else ever has to achieving that impossible goal."  
 — EMILY GOULD, author of Friendship
---
In Displaced, Irena Kowal mixes memoir and novel, historical facts and universal tragedy. This story gives us a vivid recounting of the deadly consequences that the Soviet totalitarian regime had in the lives of so many.  Irena Kowal tragically lost her brother Orest at an early age, but she gave him life in this book to whom it is dedicated.
If you are looking for a book with the components of a thriller, psychological drama, espionage – all with a subtle blend of realism, fantasy and humour –Displaced is for you.
---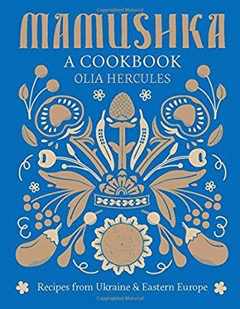 Mamushka is not a typical cook book. It is a celebration of the food, flavours, and heritage of Eastern Europe—from the Black Sea to Baku, Kiev to Kazakhstan –Mamushka features over 100 recipes for fresh, delicious, and unexpected dishes from this dynamic yet under appreciated region.
The author Olia Hercules was born in Ukraine and lived in Cyprus for several years before moving to London and becoming a chef. In this gorgeous and deeply personal cookbook, she shares her favourite recipes from her home country with engaging and loving stories about her culinary upbringing and family traditions. The lifestyle photography is stunning!
---
The Tale of How Ivan Ivanovich Quarrelled With Ivan Nikiforovich by Nikolai Gogol. (also know in English as The Squabble)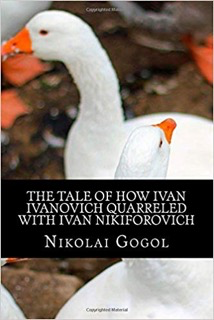 How Ivan Ivanovich Quarrelled With Ivan Nikiforovich is part of the 2 volume Myrhorod Collection of Ukrainian Tales, by Nikolai Gogol published in 1835. It takes place in a bucolic town of Myrhorod near the village where Gogol was born. This short story is a comedic satire about a ridiculous conflict between two gentlemen landowner friends. It is one of Gogol's most popular short stories. A short movie in English entitled "How Ivan Ivanovich Quarrelled With Ivan Nikiforovich" can be found on the internet and this short story was featured as a play on BBC Radio 4 in 2002.
---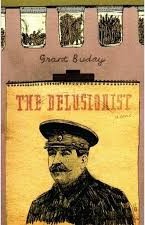 The Delusionist by Grant Buday
Kobzar Literary Award, Finalist
Eric Hoffer Award, Shortlist
City of Victoria Book Prize, Finalist
Cyril is the only Canadian-born member of the Andrachuk family. His parents and older brother having survived Stalin's systematic starving of Ukraine. His brother's brittle bones are not the only legacy of Stalin. Cyril's famine-free childhood has built up a distance between him and the rest of the household.
Art, love, and history furnish the setting in this tale. The Delusionist is a novel of longing, loss and rediscovered joy. Set In Vancouver, B.C. 1962.
---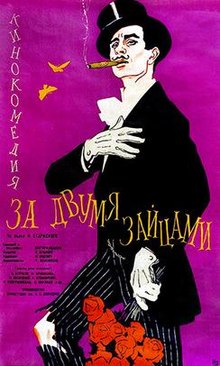 This is a 1961 Ukrainian cult classic comedy film directed by Viktor Ivanov. The film is based on the theatre play of the same title written by Mykhailo Starytskyi in 1883.
It is a hilarious film which follows the misadventures of an 1910's barber shop owner and a con man whose fondness for drinking and gambling lead to bankruptcy. He marries an unattractive rich woman to solve his financial woes, but pines for a virtuous beauty who despises him. The moral of the story lies in its title.
---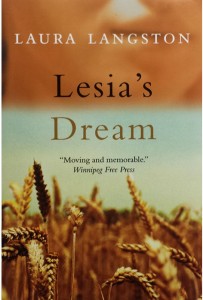 Lesia's Dream by Laura Langston
Although the topic is heavy, this is a quick and easy summer read. Our library has 2 copies which are booked by book club members. A quick search has shown that Vancouver library has a copy. There may be other libraries. There is a free entire book on line – just follow the book's links – There are also copies on Amazon.ca from $3 used to $7 new. So…. there are plenty of opportunities to borrow or buy this book.
---
Illia Kiriak's Sons of the Soil is the translated into English, condensed version of Kiriak's novel, Syny Zemli, first published in 3 volumes (1100 pages) by the Ukrainian Institue Press in Edmonton between 1939 and 1945. This book is generally referred to as the most important literary work of the Ukrainian pioneer writers. In it, Kiriak depicts the experiences of three generations of Ukrainian settlers in Canada; showing the process of their integration in the new land with their day to day joys and sorrows and asserting their importance in the settlement of Western Canada.
The English translation (1959) is only 1/3 in length of the original Ukrainian, however, it remains true to Kiriak's insights into the Ukrainian pioneer experience and his deep affection for the peasant farmers he portrays.
Illia Kiriak (1888 – 1955) emigrated to Canada in 1906 as part of the massive migration of approximately 170,000 Ukrainians to Canada between 1891 and 1914. He was an itinerant worker criss-crossing the nation before he settled in Alberta where he trained as a public school teacher and taught for 25 years.
---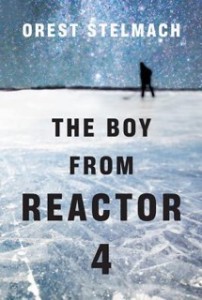 The Boy From Reactor 4 by Orset Stelmach is a mystery/suspense/ thriller.
Also by Orest Stelmach is The Altar Girl (more details about this book below) in which we were introduced to super sleuth Nadia Tesla and Orest Stelmach's fast paced, fact based and nail biting style of writing.
Our library also has Orest Stelmach's The Boy Who Stole From the Dead and The Boy Who Glowed in the Dark among many other excellent books on Ukrainian themes and topics for our members to enjoy.
Synopsis of the Boy from Reactor 4: Nadia's memories of her father are not happy ones. An angry, secretive man, he died when she was thirteen, leaving his past shrouded in mystery. When a stranger claims to have known her father during his early years in Eastern Europe, she agrees to meet—only to watch the man shot dead on a city sidewalk. With his last breath, he whispers a cryptic clue, one that will propel Nadia on a high-stakes treasure hunt from New York to her ancestral homeland of Ukraine. There she meets an unlikely ally: Adam, a teenage hockey prodigy who honed his skills on the abandoned cooling ponds of Chernobyl. Physically and emotionally scarred by radiation syndrome, Adam possesses a secret that could change the world—if she can keep him alive long enough to do it. A twisting tale of greed, secrets, and lies, The Boy from Reactor 4 will keep readers guessing until the final heart-stopping page.
---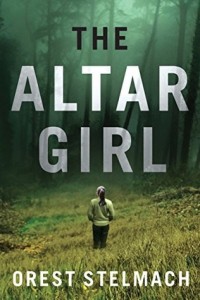 The Altar Girl by Orest Stelmach.
The daughter of uncompromising Ukrainian immigrants, Nadia was raised to respect guts, grit, and tradition. When the events around the seemingly accidental death of her estranged godfather don't add up, Nadia is determined to discover the truth—even if she attracts the attention of dangerous men intent on finding out what she knows through any means possible.Her investigation leads her to her hometown and to the people least likely to welcome her back: her family.
In this thrilling prequel to the Nadia Tesla series, Nadia must try to solve the mystery surrounding her godfather's death—and his life. The answers to her questions are buried with the secrets of her youth and in post-World War II refugee camps. What Nadia learns will change her life forever.