For over 25 years our Society has been hosting an Annual Ukrainian Community Golf Tournament for members and friends. The tournament is for all golfers, young and somewhat old, regardless of ability. The emphasis is on everyone having a good time.
The tournament is a Texas Scramble format, enabling all players of varying skills to play and enjoy the game.
Refreshments and a snack will be served after the ninth hole.  There will be a dinner at our Centre afterward where prizes will be distributed.  We have been fortunate to receive prizes from sponsors and players (gift certificates, gift baskets, golf-related items, and two high-end golf bags last year) so that all players receive a prize at our golf event.  We are very appreciative of our donors who continue to make our tournament most enjoyable for all levels of golfers.
---
Our Next Tournament is Sunday, September 11th, 2022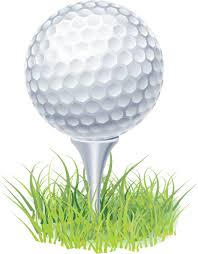 Date:           Sunday, September 11th – the first tee-off times begin at 11:30 am.
Where:         Country Meadows Golf Course
Cost:            $75 per golfer
                                                  
For more information about this event, contact George Brandak at 604 274-2025 or at george.brandak@ubc.ca
---
Recap: Annual Ukrainian Community Golf Tournament – September 12, 2021
September was the third rainiest month on record for the Lower Mainland, but September 12th was clear and 50 golfers had a good time on the Country Meadows Course. The scores ranged from -4 to +10. The George and Sean Daschko foursome and Bill Humeny, Sue North and Roman Herchak tied at -4, but the latter was declared first because of a better 18th hole. Susan Lazaruk and Phil Guiris were closest to the pin and Briana Adams and Bill Humeny drove their ball the longest distance.
The banquet was held at our hall and a substantial meal was provided by our staff. There were prizes for all 50 golfers thanks to the generosity of our Society, individual golfers, and donations collected by Sean Daschko from Envirotech, BC Logistics, Van City, Hansentek, and McEwan Electric. I would like to thank the Country Meadows staff for the professional way in which they handled our tournament. I am looking forward to seeing all our golfers next year.
Submitted by George Brandak—Tournament organizer
Recap: Annual Ukrainian Golf Tournament on Sunday, September 15, 2019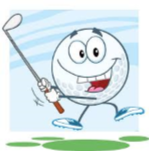 After heavy rains throughout the evening, our golfer were fortunate that the rains stopped just in time for our annual tournament on the morning of Sunday, September 15th. The signs on the golf course said, "Watch for Sandhill Cranes," but our golfers did not see any of them or Canada Geese, only trees and water. The teams were evenly matched with scores ranging from -3 to +3 and a +7. The two foursomes Vera and Glen Adams, Vicky Brkich and Neil Wickson and Bill Humenny, Sue North, Susan Lazaruk, and Sid Axelrod tied for the best score at -3 with the former team having the lower score on the 18th hole to claim first prize. The longest drives of the day were by Vera Adams and Bill Humenny and the balls closest to the pin were by Jeannie Baker and Geof Smith.
After the game, players came to the Centre for a banquet, distribution of prizes. and refreshments served by Tasha Zukewich who also registered the players prior to the tee-off. Thanks to the generosity of private donors, individual golfers, and our Society, all golfers were able to receive prizes after the meal. The prizes included two travel bags, a gift basket, a private golf lesson, a good wine selection, and many gift certificates. The donors included Vancity, C & D Logistics. Hansentek, Camfil Farr HVAC, Bash Sheet Metal, Environtech Air, Savage Creek Driving Range, Country Meadows Golf Course, Jennifer Wyatt, and Amron Meats. Sean Daschko and George Brandak were able to collect prizes from our generous donors.
We are grateful to our kitchen staff who spent much time and effort to prepare a wonderful meal. The Country Meadows Golf Course hosted us in a courteous and efficient manner. Kudos to all our golfers, some of whom participated in our tournament in the 19th century and those who participated in their first tournament. We hope you will continue to support our tournament and our Society.